Les Ambassadeurs Online Casino
Les Ambassadeurs Online is an exclusive new casino offering a luxurious gaming experience. When you visit Les Ambassadeurs Online, you'll benefit from the rich heritage of an authentic casino that has provided a premium gaming service since 1941.
Play all your favorite casino games – Roulette, Baccarat, Blackjack, Three Card Poker and a range of slots at our exclusive online casino. Experience the famous Les Ambassadeurs by joining the Roulette or Baccarat tables streamed live from the main casino floor when placing your bets.
Les Ambassadeurs has a proven track record in casino gaming with a reputation for integrity and trust. In 2020, Les Ambassadeurs had the honour of being acknowledged at the International Gaming Awards as the foremost Socially Responsible Operator in the whole of the UK and Europe. Now it's time to offer our high standards in an online setting too.
Les Ambassadeurs Online offers desktop play, but there's also the convenience of mobile access. Through a smartphone or tablet, you can experience a high-quality transmission wherever you are located.

Regardless of how busy our tables appear in our London premises, you'll never have to wait to experience the thrill of live play at Les Ambassadeurs Online. Through impressive, technologically advanced software, we offer unlimited seats in our dual play live dealer casino games.

All our casino games offer thrilling action. But when you visit our online casino, you have the freedom to enjoy an unhurried and leisurely play.

Take full advantage of our generous casino welcome bonus, which rewards you with a 100% match bonus for your first deposit of up to £500 plus free spins on selected games (subject to the terms and conditions).

Our online casino welcomes both existing Les Ambassadeurs members and new members. New members will need to complete the registration form and provide the necessary ID documentation to our customer support team before playing. The minimum deposit online is £50, your online membership will not give you access to Les Ambassadeurs club in Mayfair, London.

Les Ambassadeurs Online has compiled an extensive catalogue of the best casino games available. They are supplied by world famous software providers such as Pragmatic Play, Blueprint and Playtech. You'll always find an exciting game you'd love to play. We have an impressive selection of thrilling live dealer games and action-packed slots.

Les Ambassadeurs Online is the perfect venue for experiencing the excitement of live dealer games. Through superior live streaming, you'll be immersed into every game, from Baccarat, Poker and Roulette to casino Game Shows, played in real time at a live casino online.

Dual Play Tables

Les Ambassadeurs Online offers the exclusive Dual Play format at its Roulette and Baccarat tables. It's a highly specialised, unique format that's not widely available in online casinos. Dual Play allows you to share the same table with actual players in our London Mayfair casino. When you choose Dual Play, you'll be playing alongside members of the prestigious Les Ambassadeurs of Mayfair.

Classic Casino Table Games

Roulette
You can enjoy a classical game with Prestige Roulette or opt for the fastest action available with Speed Roulette. Whichever you choose, you'll see the Croupier spin the wheel in real time, increasing the excitement of placing your bets.

Baccarat
This elegant card game is one of the most popular amongst the most exclusive and experienced players who love the game's thrilling tension.

Blackjack
Our classic online Blackjack games use modern graphics to create a realistic casino experience. You can play at your own pace and experiment with various strategies from the comfort of home.

Poker
Online casino Hold'Em is a popular poker variation. You can experience challenging play as you test your poker knowledge to win the pot.

Slot Games

Les Ambassadeurs Online presents one of the finest collections of Slot games. You can choose from many different categories enabling you to play imaginative games on every visit. Our Slots include games from famous developers such as Playtech, Blueprint and Pragmatic Play and many more. You'll discover many special features including cascading reels, expanding wilds and the mega popular Age of the Gods series. Our collection includes brand-new slots and many established favorites.
We're proud of the unrivalled level of service Les Ambassadeurs gives to our members, you'll be able to access exclusive tables and our team will be on hand to help 24/7.

As a brand-new site, Les Ambassadeurs Online has been constructed with the latest technology. It provides superb on-screen images and action. The live dealer casino games include advanced software such as Optical Character Recognition (OCR). It exchanges the visual analogue data of playing cards and roulette chips into readable, digitalised information. It's a seamless operation that happens in a fraction of a second. This clever immersive technology means the Croupier's actions and the image you see on screen are one and the same.
OUR GAMING TEAM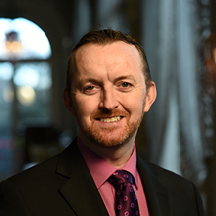 Allan Bobbett
Gaming Manager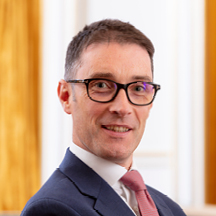 Joe Brown
Gaming Manager